Passionate about my work, I made a career transition in 2017 to pursue my interest in website development and programming. I enrolled in a certification program offered by a local technical college, which provided me with hands-on experience and practical skills in managing real-world websites. The program equipped me with the necessary technical expertise and organizational skills to handle multiple projects at once.
My love for web services and the desire to assist local businesses in achieving their goals drive my work. I have collaborated with numerous local businesses, offering website creation, content updates, and feature implementation to ensure they meet their desired outcomes.
I am committed to understanding your requirements and working collaboratively with you to make your vision a reality. Let's start the conversation and begin making progress toward achieving your goals.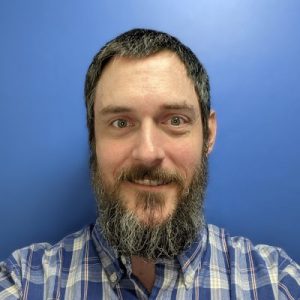 The most common services offered. Please reach out for anything not listed here.
Dedicated to creating a top-quality web presence for your business. We believe that a website is a crucial aspect of any modern business, and we strive to ensure that your website reflects the professionalism and excellence of your brand.
Our team of experienced web designers and developers works closely with you to understand your unique requirements and goals. We are committed to delivering a website that is not only aesthetically pleasing but also functional, user-friendly, and optimized for search engines.
In today's digital age, a quality web presence is essential for any business to succeed. Let us help you create a website that showcases your brand's strengths and sets you apart from the competition.
Managed Websites – So you don't have to
At Bartlow Web Services, we understand that managing a website can be time-consuming and overwhelming, especially when you have a business to run. That's why we offer our expert website management services to businesses of all sizes.
Whether you're starting a new business and need a brand new website or have an existing website that requires ongoing management, we've got you covered. Our team of experienced professionals will work closely with you to understand your specific needs and preferences.
We offer flexible website management plans tailored to your requirements, so you can choose how much or how little involvement you want in the process. Our services include everything from website design and development to content creation, optimization, and regular maintenance.
Don't let website management take up your valuable time and resources. Let Bartlow Web Services LLC help you create and manage a website that meets your business needs and helps you achieve your goals.
mobile first Website design
We use the latest technologies and industry best practices to ensure that your website is fast, secure, and accessible on all devices. From designing a stunning homepage to implementing an easy-to-use navigation system, we take care of every aspect of web development to create a seamless and engaging user experience.
Our online web service includes everything you need to get started with e-commerce, from setting up a secure payment gateway to integrating shipping and inventory management systems. We'll also optimize your website for search engines and ensure that it's fully responsive and mobile-friendly, so your customers can shop from any device.
With our online web service, you'll have access to advanced analytics and reporting tools, so you can track your website's performance and make data-driven decisions to improve your online presence.
Don't let the complexities of e-commerce hold you back. Let us help you create an online store that stands out from the competition and drives sales. Contact us today to learn more about our online web service and take the first step toward e-commerce success.
Our web service also includes ongoing maintenance and support to keep your website up-to-date and running smoothly. Whether you need to add new content, update existing features, or troubleshoot technical issues, our team is always available to assist you.
Check out the below sites for a few examples of work