In 2017 I decided to go back to school and learn more about website development and programming. I participated in a great certification program at a local technical college and got a lot of hands on experience on real world websites and their needs. This class set me up with the know how and organization practices to manage a lot of ongoing projects. I value my organization skills and technical know how and I love providing web services to local business to help them succeed. I have continued to work with local businesses creating new sites, updating or adding new content, and implementing new features to get them the end result they wanted.
Lets get started discussing what you need and make it happen!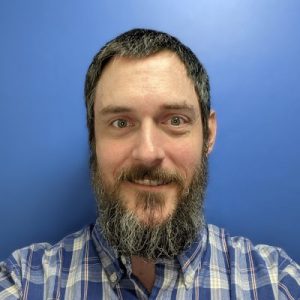 The most common services offered. Please reach out for anything not listed here.
Every business needs an online presence and making sure it has a modern look and functions well.
I have heard of a client losing a job bid, to someone who bid more, solely due to not having a website of their own. So because they didn't have a website to give them a professional look to the client, they lost it while still being the cheapest bid.
While it's rare to get the specific feedback like that real life example, you can make a safe bet that making sure your online presence is top quality will end up help your brand image and improve conversions.
This goes beyond your website, to popular third party services, depending on your needs.
Managed Websites – So you don't have to
Whether you are starting a new business and need a new site, or already have a business and want help managing your existing site, Bartlow Web Services can help.
We will take as little or as much of your website management off your plate as you want, so you can focus on what matters most to you and your business.
mobile first Website design
With more and more people using mobile devices this approach is a necessity to ensure a good user experience.
You can expect to see that 60% or more of the devices accessing your site are mobile devices, like phones and tablets.
Do you have a service, a physical product or a digital product and want to sell it online?
Creating your own site shop or appointment booking feature is a great way to avoid third party marketplace fees. Gain contacts from orders that you can follow up with via email marketing.
And I don't mean for search engine optimization! I mean you should get on Google to take advantage of the different tools and resources for businesses. They have a range of tools and features to help your business gain visibility, sell products and services, gain consumer trust.
Have great ideas for a website feature that benefits the users or your business?
Bartlow Web Services can help. We can work with you to determine your needs. Including help you set up and use third party software that might add the cool new feature you had in mind, maybe even a few extra.
Do you create art and want to start selling online, but you want to discuss the basics first to get a better idea of what it could take?
No matter the project get the advice you need to succeed!
If you are familiar with WordPress then I know why you are looking at this option!
WordPress is awesome but it sure can be a hair pulling pain sometimes! With the amount of developers involved with WP Core, Themes and Plugins, things rarely work as expected or smoothly. We love the challenges, so let us know what you could use help with today!
Check out the below sites for a few examples of work